When it comes to creating a website, the choice of a WordPress theme can make or break your overall design. It can be difficult to decide on the perfect theme, especially when there are so many to choose from. With this guide, we'll break down everything you need to know about WordPress themes and provide tips to help you find the perfect theme for your website. We'll look at the different types of themes available, the features you should look for, and how to install and customize your theme. Once you understand WordPress themes and how to find the right one for your website, you'll be well on your way to creating a website that looks and performs just as you envisioned.

What are WordPress themes?
A WordPress theme is a design that's applied to your website when it's hosted on a WordPress server. A WordPress theme dictates the overall look and feel of your site and can have a significant impact on both your website's aesthetics and its performance. Some WordPress themes provide a limited amount of functionality, while others provide a high level of customization. Ultimately, your choice in WordPress themes can be critical to your success as a website owner. Your theme will likely play a significant role in determining how many visitors your site receives, what kind of content is shared, and how many leads you generate. If your theme isn't up to par, your readers may not be able to find what they're looking for on your page, or they may be turned off by a design that isn't professional or aesthetically pleasing.
Types of WordPress themes
There are a few different types of WordPress themes available, each with their own set of advantages and disadvantages. You may want to consider each type before settling on a specific theme. Here are some of the most popular types of WordPress themes:
Responsive WordPress Themes: A responsive WordPress theme adapts its layout to fit the device on which it is being viewed (e.g., desktop, laptop, tablet, or mobile device). It might also have an updated design that is optimized for the latest version of WordPress.
Widget-ready themes: Widget-ready themes are designed to allow you to display your most relevant content without adding custom code.
Theme frameworks: Theme frameworks are designed to allow you to create your own custom design and can be used for any type of website.
Premium themes: Premium themes are fully-functional themes that have been created by experienced designers. These themes may have additional features that are not available in other types of themes, such as more robust SEO and performance optimization.
Free themes: Free WordPress Themes are available in abundance online. These themes may not be quite as robust as premium themes, but they are still a valuable resource for beginners who can't afford to spend a lot of money on design.
Hybrid themes: Hybrid themes are generally a blend of free and premium themes.
Features to look for in a WordPress Theme.
You'll also want to consider some of the core features that every WordPress theme should include. If a theme doesn't meet these basic requirements, you may run into a number of problems down the road that could cost you time and energy. Here are some important features to look for in a WordPress theme:
Search engine optimization (SEO): Is your theme optimized for search engines? If not, you could be missing out on countless visitors and leads. Make sure your theme has been designed with SEO in mind, otherwise your readers may never be able to find your site.
Mobile responsiveness: How does your theme look on mobile devices? If your theme isn't mobile responsive, you could lose many readers who are viewing your site while on the go.
Content formatting: Does your theme allow you to create content that is easy to read and easy to find? If it does not, you could have issues with readers scrolling through your site and not finding what they want. Your theme should make it easy to organize your content and make it easy to find.
Theme security: Is your theme secure enough to host your website? A secure theme will have a SSL certificate installed and will be regularly updated to ensure that you are not putting your website and your readers at risk.
Ease of use: How easy is your theme to use? You don't want to spend hours trying to figure out how to edit your website. Ideally, your theme should allow you to make easy and quick changes to your website without needing to call in an expert.
Choosing a WordPress theme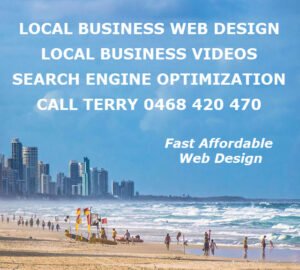 Now that you know the different types of WordPress themes and the features to look for in a theme, it's time to narrow down your options and choose a theme. When choosing a theme, you should consider the following factors:
Targeted visitors: Who is your intended audience? What type of content will you be posting? Once you've answered these questions, you can start to narrow down your choices by thinking about which types of themes are best suited for your readers.
Website purpose: Do you want to host an eCommerce store? Or are you looking to create a portfolio site? Consider the different types of websites that WordPress themes can be used for and choose the one that best suits your website's purpose.
Design: What does your website's design look like? Does it have a lot of text, or is it primarily images? Once you've selected a general type of theme, you can start to look for ones that match the overall design of your site.
Installing a WordPress theme
Installing a new WordPress theme is a fairly simple process. Generally, you'll just need to follow a few steps:
Back up your website: Before installing a new theme, you should make sure that you have a backup of your website. This can help you avoid any potential issues that can occur while installing the theme.
Delete your current theme: Before installing a new theme, you may want to delete the current theme and install a fresh, new theme. This can be done by clicking "Appearance" in the WordPress sidebar and selecting "Themes"
Select a new theme: After deleting your current theme, you can select a new theme from your WordPress theme library. Click "Add New" and click "Install." You may need to click "Activate" after installing the theme to activate it, depending on the theme.
Customize your theme: Once your new theme is installed, you can start to customize your site and make changes to your WordPress theme. You can edit your site's colours and fonts, add new images or content, or create new pages using the WordPress editor.
Customizing a WordPress theme
Now that your theme is installed, it's time to customize it. There are a few different ways that you can customize your theme, including:
Editing your theme's CSS: You can edit your theme's CSS by clicking "Appearance" in the WordPress sidebar and selecting "Editor" and clicking "Theme Editor":
Using a visual editor: Some WordPress themes also allow you to edit your design using a visual editor. With these types of themes, you can drag and drop images, rearrange content, and even create new pages without ever opening the "Edit CSS" tab.
Using widgets: Widgets are little blocks of code that can be used to display content on your sidebar or elsewhere on your website. You can choose where to place a widget on your page and add data to it by clicking "Appearance" in the WordPress sidebar.
Testing your WordPress theme
There are a few different ways that you can test your website before officially publishing it. These include:
Previewing your site: While logged into your WordPress dashboard, click "View" and select "Preview" to view your site as visitors will see it.
Using Google's Structured Data Testing Tool: Google has created a structured data testing tool that allows you to enter your website's URL and test it for structured data. This can help you identify any potential issues with your website's design, including errors with your metadata.

Updating your WordPress theme
As time passes, you may notice that your WordPress theme starts to become outdated. Fortunately, most WordPress themes provide automatic updates, meaning that you'll receive an Update Notification.  This will walk you through updating your WordPress Theme.
Or of course you can ring Terry on 0468 420 470 and get us to do it all for you.